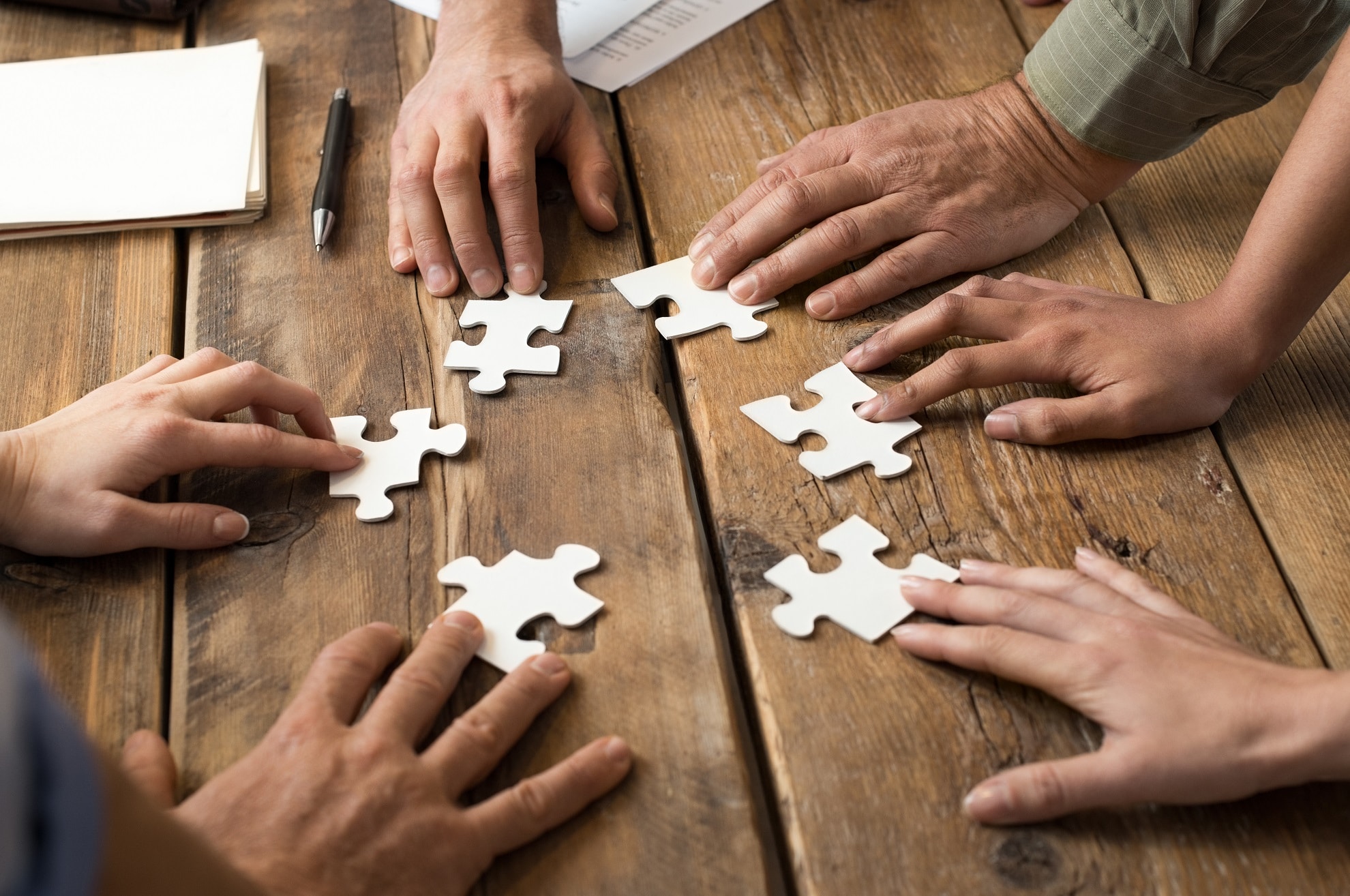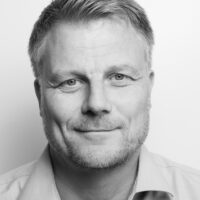 Bjoern Struewer
Bjoern is Founder and CEO at Roots of Impact, a specialized advisory firm dedicated to making finance work for positive impact on people and planet. He has more than 20 years of experience in the finance sector, including 12 years at Credit Suisse, most recently as a Managing Director. After leaving the banking industry he started working closely with public funders and impact investors across the globe to scale high-performing enterprises and innovations with strong potential for impact.
With his team at Roots of Impact he developed pioneering solutions such as Social Impact Incentives (SIINC) and Impact-Linked Finance as well as the Social Finance Academy. He leads the Initiative for Blended Finance at University of Zurich and is Senior Fellow at the Center for Sustainable Finance and Private Wealth as well as mentor at the Harvard Kennedy School's Impact Investment for the Next Generation Program. He is co-founder of the Financing Agency for Social Entrepreneurship (FASE) and member of various investment committees and advisory boards.
Bjoern is a strong advocate for unleashing the potential of business and finance for positive impact recognizing that every business and every investment has an impact.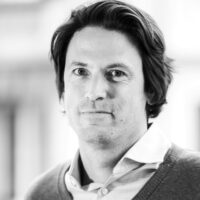 Patrick Elmer
Patrick is Founder and CEO at iGravity and works at the intersection of finance and economic development, focusing on innovative solutions that connect households at the Base of the Pyramid with private sector and financial markets. He founded iGravity in March 2017 to support disruptive ideas, entrepreneurs, visionaries, and institutions in their impact investment [ad]ventures. Previously he worked as Head of Business Development at BlueOrchard, leading the sales strategy across multiple markets and developing new partnerships and structures. He was also Head of Philanthropy Services and Responsible Investments at Credit Suisse, advising clients on investment solutions and leading the bank's efforts in creating novel partnerships and products in areas like microfinance, education, agriculture and conservation finance.
Before that, Patrick worked for many years in Mozambique, Tanzania and Madagascar, first managing the private sector development portfolio of SECO (Swiss State Secretariat for Economic Affairs) and later establishing and managing microfinance banks on behalf of public and private investors.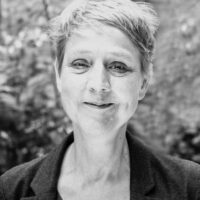 Judith Brandsma
Judith, a Dutch national, started her career in the strategy department of IBM in the Netherlands, before doing an MBA at INSEAD, to explore options to have a more impactful career. During this period the Berlin Wall fell and the Soviet Union collapsed and she – together with many others from her class – set out for Eastern Europe to be part of history happening right there and then. She became advisor to the Czech Minister of Economic Affairs and set up together with the government and private sector a Foundation to promote entrepreneurship.
She joined the World Bank Group in Washington DC focusing on SME development in Central and Eastern Europe and the former Soviet Union followed by financial sector development globally – focusing on inclusive finance combined with banking sector reform. After leaving the World Bank she became advisor to Development Finance Institutions such as the EBRD and KfW. She is notably proud of having set up various Greenfield micro-and small business banks and private-public guarantee funds to unleash bank lending to SMEs, as well as drafting inclusive finance bank legislation and regulation.
Judith was privy to the establishment of the first few blended finance funds, originally focused on MSME finance, which later became an investment class on their own. Today she serves on the Investment Committee and Boards of various blended finance and venture funds focusing not only on MSME finance but also climate finance, education and social enterprises. She is excited to have joined the Board of the Impact-Linked Finance Fund, seeing it as an important initiative to push the impact envelope further.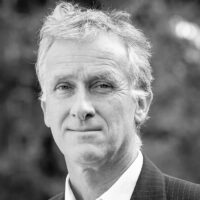 Dirk Elsen
Born and raised in the Netherlands, Dirk contributes his vast experience in various board and advisory positions, while also being active as a mediator since early 2020. He started his career as a corporate lawyer at Shell International's HQ in The Hague and then joined the World Bank's General Counsel's office. In addition to the regular legal lending work, Dirk got deeply engaged in helping countries such as Mongolia, Senegal and Lesotho to become more receptive and supportive to private sector activities as an engine for development. Returning to The Netherlands, he ran ABN AMRO's international structured trade finance business, followed by changing course again by taking on the CEO position at SNV, a large Dutch aid agency. There, he led the restructuring and strategic shift to advisory, advocacy and knowledge brokering work across the developing world for almost 9 years.
After SNV, Dirk joined Triodos Investment Management as a Director Emerging Markets, bringing the focus on broadening the firm's financial inclusion work beyond microfinance and embracing the SME segment, mostly in the financial services and food and energy sectors. He left this position in early 2020.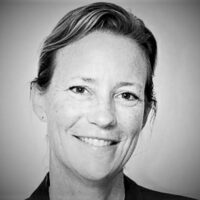 Karen E. Wilson
Karen E. Wilson is the Founder of GV Partners, a research and consulting firm focused on innovation, entrepreneurship, impact and finance. Among other mandates, Karen has been working with the OECD since 2009 focused on venture capital, impact investment and the role of private finance for sustainable development. She is also an Associate Fellow at Said Business School at Oxford University and a Visiting Lecturer at the Stockholm School of Economics in Riga.
In addition to other boards, she serves as an advisory board member of the G7 Business for Inclusive Growth (B4IG) Financing Forum and a board member of the European Venture Philanthropy Association (EVPA). Her earlier experience includes venture capital and investment banking. She received, with honors, a Bachelors of Science in Mathematics and Management from Carnegie Mellon University and an MBA from Harvard Business School.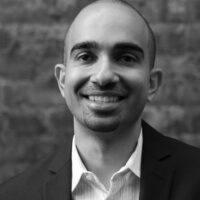 Karim Harji
Karim Harji brings over a decade of global experience in impact measurement and impact investing. He is the Managing Director at Evalysis, an impact measurement and management consultancy, and the Programme Director of the Oxford Impact Measurement Programme at the Said Business School, University of Oxford. He was previously the Co-Chair of the Impact Measurement Task Force convened by the Government of Ontario, the Canadian representative on the Impact Measurement Working Group of the G8 Social Impact Investment Task Force, and an Advisor to the Rockefeller Foundation on social impact measurement.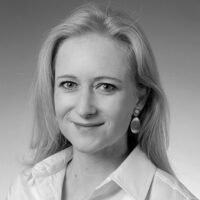 Laura Hemrika
Laura Hemrika is Global Head of Corporate Citizenship & Foundations at Credit Suisse, leading the bank's global social commitment in financial inclusion, financial education and future skills. This includes global and regional initiatives, humanitarian and disaster relief activities of the Credit Suisse Foundation and the bank's regional foundations, as well as the development of new impact investment products and partnerships.
Laura started her career in the education sector followed by strategy consulting at Booz & Company as well as for a number of private and public sector players in the fields of microfinance, fintech, social enterprise and education. She is Chairwoman of the European Microfinance Platform and a committee member of the Swiss Capacity Building Facility, a public- private development partnership with the Swiss development agency. Laura serves on the Advisory Board of the Terwilliger Center for Shelter Innovation at Habitat for Humanity. Laura has an MA from Boston College and an MBA from London Business School. She is a member of the Aspen Institute Global Leaders Forum and an Aspen Fellow.
— Facility Managers —
Roots of Impact and iGravity act as the facility managers for the different Impact-Linked Funds. Each of these funds is managed independently and has its own Thematic Investment Committee.