Resources: Fresh insights into Impact-Linked Finance in Bangladesh /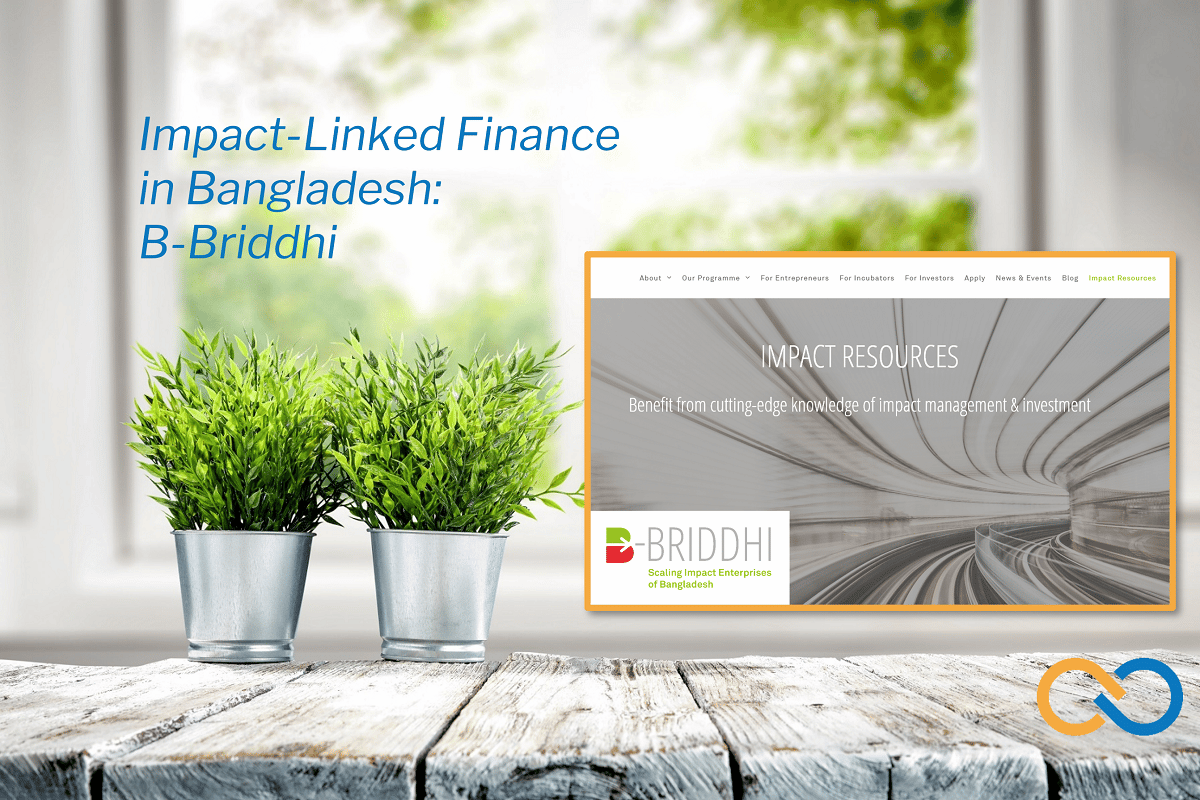 Would you like to know how two innovative Impact-Linked Finance instruments empower high-impact enterprises in Bangladesh? The website of B-Briddhi, a program powered by Roots of Impact, LightCastle Partners and the Swiss Embassy in Bangladesh, has a multitude of inspirations.

---
The B-Briddhi ("Scaling Impact Enterprises of Bangladesh") program is a multi-year public-private development partnership (PPDP) supported by the Embassy of Switzerland in Bangladesh and implemented by Roots of Impact and LightCastle Partners with many other stakeholders, including investors, private sector organizations, incubators, and support organizations for impact enterprises.

A comprehensive impact ecosystem-building program
B-Briddhi was launched in 2020 to enhance the financial, social, and environmental performance of impact enterprises by enabling them to master Investment Readiness (IR) as well as Impact Measurement and Management (IMM). In addition, it gives them much-needed access to innovative and catalytic funding, which puts them in a much better position to scale their impact. In the meantime, there are many case studies and learnings available from the program, which also cover the Impact-Linked Finance instruments used under the catalytic funding pillar: Impact-Ready Matching Funds (IRMF) and Social Impact Incentives (SIINC). Find some selected case studies below: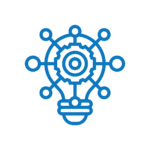 Visit the B-Briddhi website
Three inspiring case studies of Impact-Linked Finance for high-impact enterprises

Apon Wellbeing provides factory workers, especially women, with low-cost everyday items, free health service and interest-free credit facilities in Bangladesh -> check out the case study!
SOLSshare is empowering rural communities in Bangladesh by deploying affordable and accessible renewable energy solutions. It also expanded its portfolio to include clean energy solutions for the transportation sector -> get more insights in this case study
Sheba has  established itself as a market leader for servicing MSMEs (micro, small, and medium-sized enterprises) in Bangladesh. One arm is sManager, a holistic suite of services intended to address MSME challenges and improve their livelihoods.  -> read more about this case!
Find all the resources here: