Interviews: How SIINC creates win-win-win situations in the WASH sector /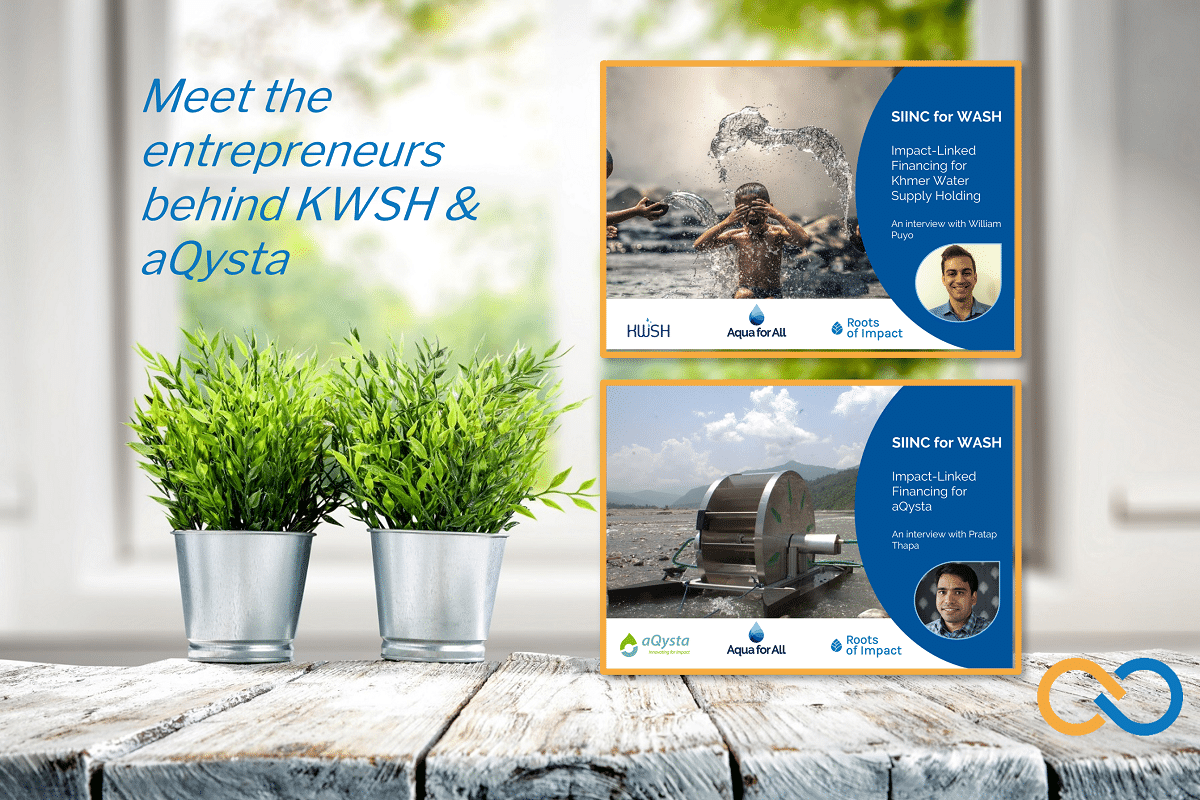 Impact-Linked Finance solutions such as SIINC effectively support impact enterprises in the WASH sector to deepen their impact. Listen to the voices of William Puyo from KWSH and Pratap Thapa from aQysta to learn what this innovative practice can do for them and their most important stakeholders.

---
The Social Impact Incentives for Water, Sanitation and Hygiene (SIINC for WASH) is an innovative, results-based financing program co-designed and implemented by Roots of Impact and Aqua for All. It rewards selected water and sanitation enterprises with time-limited payments for achieving additional social and environmental impact. Khmer Water Supply Holdings (KWSH) is one of the program's first beneficiaries.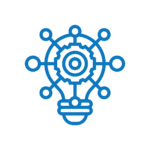 Visit the SIINC for WASH page
In August 2020, Aqua for All and Roots of Impact launched the first SIINC for WASH's call for applications. It attracted 140 applications from 33 countries across Asia, Sub-Saharan Africa, and the Middle East and North Africa (MENA) region. Even though the initial plan was to finance two cases, three promising enterprises were selected. Aqua for All has allocated €1.2 million to fund the four enterprises for a period up to 36 months.

Quotes from the entrepreneurs
"SIINC is a clear win-win-win situation for all parties involved. For our existing grant providers, it makes sure that we stick to our mission statement and impact objective. For our lenders and shareholders, SIINC improves our commercial performance by allowing us to install connections to last-mile households and then serve these households in perpetuity. And for our end users, SIINC enables them to access services that they would otherwise be excluded from."


William Puyo, General Manager of KWSH
---
"One of the big differences of SIINC for WASH is that the other programmes typically had milestones based on implementation, not on impact. For example, they rewarded how many pumps we installed or how many acres we irrigated, but not how much we were able to increase the income of the farmers we serve. SIINC for WASH is much more targeted towards outcomes, not outputs. Also, the metrics are not predefined but customized to what you want to achieve as an entrepreneur in terms of depth and breadth of impact."

Pratap Thapa, Co-Founder of aQysta